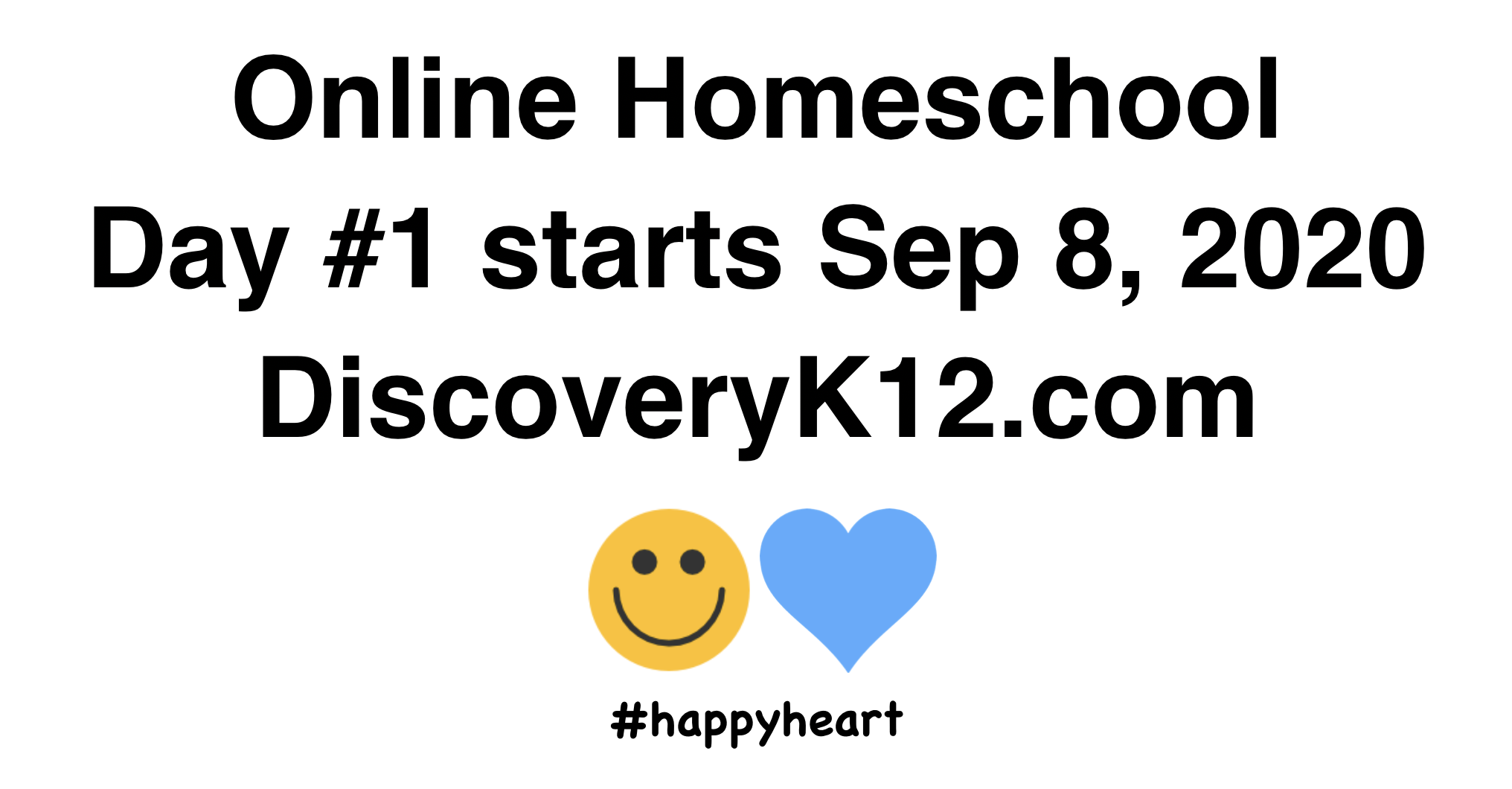 Discovery K12 will officially start Day #1 of the 2020-2021 school year on September 8th, the Tuesday after Labor Day in the United States.
Follow along with our calendar schedule or start anytime and go at your own pace/schedule. Most questions can be answered on our website and FAQ page. If you have questions, please contact us.
For information on the upcoming school year, see:
Quick Start 2020-2021 School Year Information Page
If you already have accounts set up on DK12, you can continue to use your same accounts. Please update the grade level under the Help menu inside your student accounts to move them to the next level. If you have a parent/teacher account, you will also need to update their grade levels in the parent account. If you need assistance in changing grade levels, please contact us at support@discoveryk12.com.
The 2020-2021 Calendar and updated Parent/Teacher Guide are also posted under the Help menu inside your accounts.
#homeschool
#happyheart
#dk12