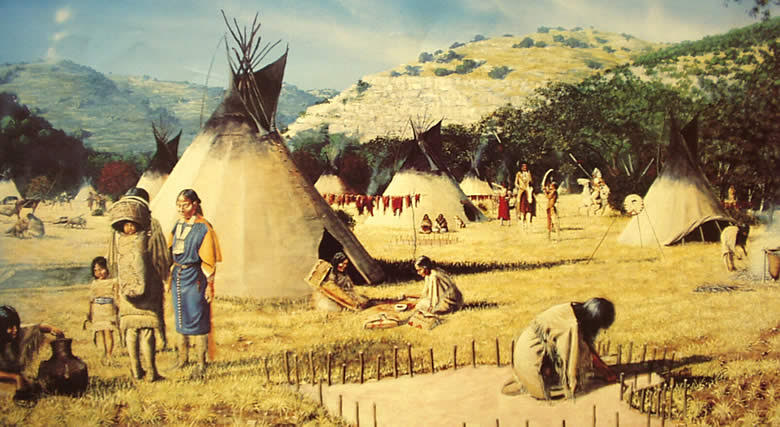 Learn about Native American culture and history. Discover the timeline of historic events that took place on the Great Plains and valleys. Learn about the battles that took place over our land, native tribes, and even the story of Pocahontas.
https://www.history.com/topics/native-american-history
https://www.history.com/topics/native-american-history/native-american-cultures
https://en.wikipedia.org/wiki/Native_Americans_in_the_United_States
https://www.britannica.com/topic/Native-American
FREE THE WISDOM OF THE NATIVE AMERICANS PDF – By Kent Nerburn | 272 pages
https://static.s123-cdn-static.com/uploads/4603121/normal_600302f74cbd8.pdf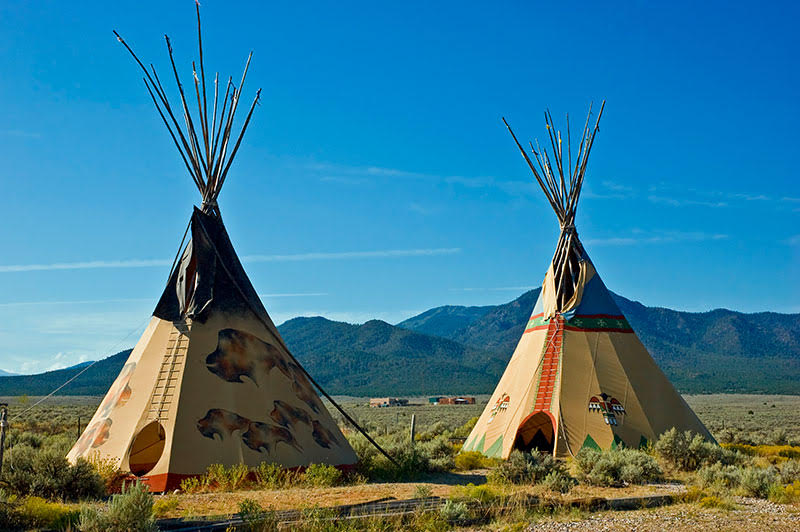 When you hear the words, "Indian," or "Native American," you probably think of tipis, but, as a matter of fact, most Indians did not live in tipis. Tipis were used mainly by Plains Indians, such as the Lipan Apache, Comanche and Kiowa, after the Spanish introduced horses into North America about 500 years ago.
Click below to learn about the Types of Native American tipi's and discover why it is one of the best designed homes for camping!
https://www.oasysparquetematico.com/en/tipi-native-american/
http://www.texasbeyondhistory.net/kids/houses/tipis.html
Make your own Tipi: https://youtu.be/Gia7hwGLm8A
The Feathered Headdress or War Bonnet, and what it represents: Traditionally worn by male leaders of the American Plains Indians Nations who have earned a place of great respect in their tribe. Only important chiefs and warriors could don a war bonnet, and they were typically worn during ceremonies
Additional Resources:
https://en.wikipedia.org/wiki/War_bonnet
https://www.brooklynmuseum.org/opencollection/objects/17582
http://nativeappropriations.com/2010/04/but-why-cant-i-wear-a-hipster-headdress.html
https://centerofthewest.org/explore/plains-indians/
DIY Project: Making a Feathered Headdress is a fun project your whole tribe will enjoy. Students can make their own Feathered Headdress to wear while they learn about Native American Culture.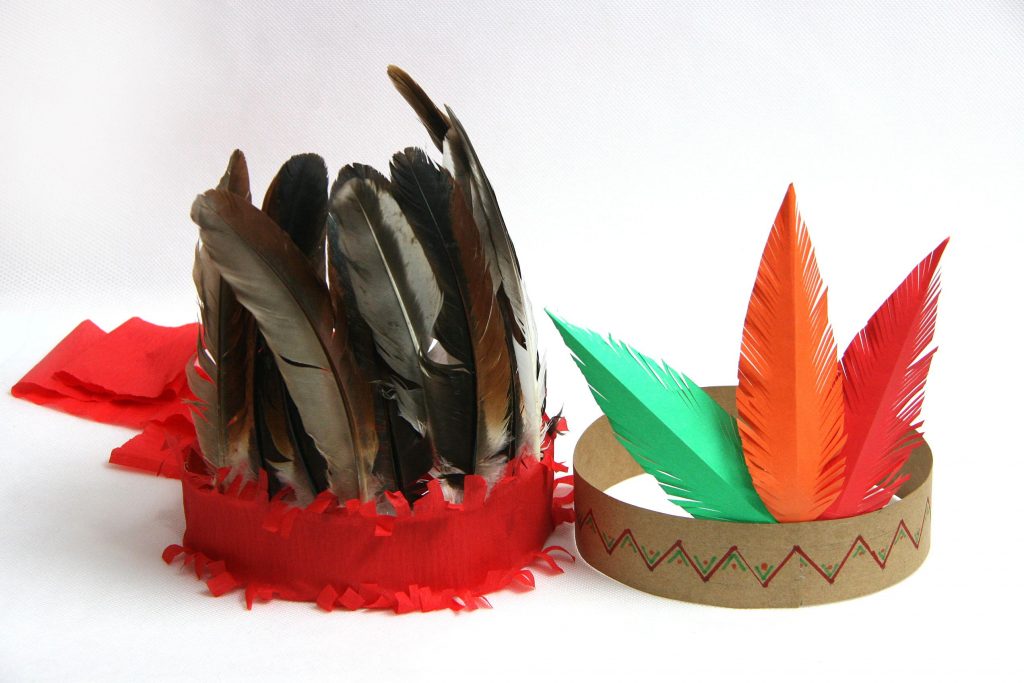 Parents, email pictures of your student's feathered headdresses and Paper Tipi's. We'll post them in The Multi-Purpose Room. Email: support@discoveryk12.com
What did you learn about Native American History? Parents, have your students write an essay on what they learned about Native American History.
Lined Paper: https://discoveryk12.com/Resources/Generic/LinedPaper.pdf