Suspension Bridge
Supplies, instructions, resources, and worksheets are below!

Project Description
In this STEM project, you'll learn about the San Francisco Bridge, one of the wonders of the world according to the American Society of Civil Engineers. You'll learn about the history and engineering of one of the most photographed bridges in the world. Create your own suspension bridge and test it for strength.
Activity Time
1 days
Supplies Recommended
Investigative Worksheet
Box of drinking straws
Masking tape
Thread or string
Scissors
Small Paperclips (2)
Large Paperclips (2)
8+ oz Paper cup
Quarters (at least 150)
Metric ruler or tape measure
Chairs, tables, or desks that you can arrange to build a bridge between
Learning Objectives
Understand what parts of the bridge are under compression
Understand what parts of the bridge are under tension
How is a suspension bridge different from other bridges
Vocabulary Terms to Understand
Look up each word and write their definition on paper.
suspension
span
bridge deck
bridge beam
compression
tension
pressure
stress forces
collapse
Instructional Videos:

Instructions
1. Print the Investigative Worksheet.
2. Research suspension bridge and how they are designed.
3. Watch the instructional video above for how to make a suspension bridge.
4. Add weights (coins) using the paper cup to test the strength of your suspension bridge.
5 Write down your process and how much weight can be added before it can collapse.
Questions
Why would an engineer choose to build a suspension bridge?
What is the largest suspension bridge in the world?
What supports a suspension bridge?
Resources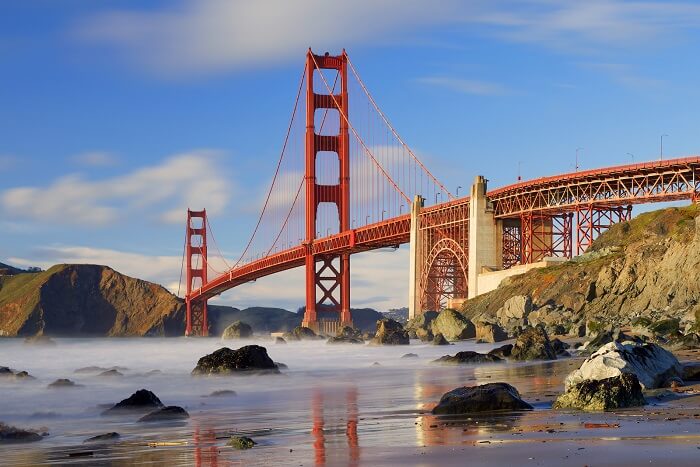 The Golden Gate Bridge is one of the most internationally recognized symbols of San Francisco, California, and the United States. It is a suspension bridge that first opened in 1937 and cost $35 million dollars at the time to build over a four year period. It would cost $1.2 billion to build the bridge today.
Facts about the Golden Gate Bridge

The Golden Gate Bridge was designed by Irving Morrow.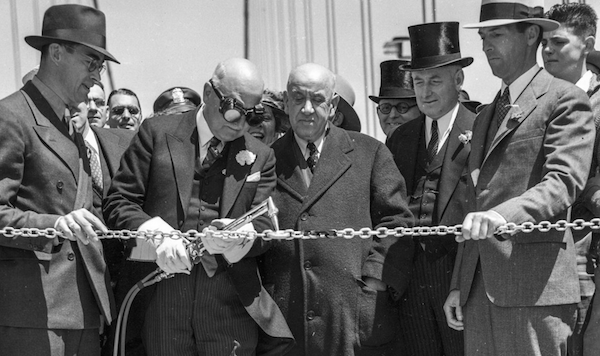 The Story Behind the Most Baffling Photo Taken on the Golden Gate Bridge
Read more on Wikipedia: Golden Gate Bridge

Golden Gate Bridge, Highway and Transportation District
GoldenGateBridge.org
Building the Golden Gate Bridge

Explore the Golden Gate Bridge on Google Maps
Learn more about Suspension Bridges
Other Activities
1. Write an essay or create a presentation on the design of the Golden Gate Bridge.
2. Research and find the locations of the five largest suspension bridges in the world.
3. Draw the San Francisco Bridge. Email us your art and we'll post it in the online Multipurpose: